Diversify your workforce
Talent Acquisition Manager - Are you looking for a Diversity Partner?
Lack of productivity, lack of innovative & creative ideas, employee engagement, trust factor, lack of performance - if these things sound like an ongoing problem at your company workforce, you may be missing a key element of Diversity & Inclusion. Several recent studies from reputed organizations like Gartner and McKinsey & Co., have highlighted these issues at the workplaces because of the lack of a diverse workforce. We are 100% owned and operated by a minority and can serve as a business partner on your next hiring job.
You engage
with 73rd Solution
How do you improve the diversity of the workforce?
We have an extensive list of assorted candidates who are certified with real-time multi-year experience working in the United States and foreign countries, bringing in a wealth of knowledge and ideas. Our professional recruiters will provide your business with a varied human capital. We can work with your HR Talent Acquisition team to be your extended & seamless HR department. Give 73rd Solution a chance, and we promise we will enhance your workforce and serve candidates with different backgrounds, ethnicity, race, gender, nationality, offering diversity and inclusion. Fill out this simple form.
Is Diversifying Your Resources a #1 Priority?
Having a right manpower supplier work with your talent acquisition team is a great peace of mind. Realize these benefits with a diverse workforce. 
What kind of resource you are looking for?
We can service any vertical from Financial, Automobile, Information Technology to Pharmaceutical. Give us your requirements and we will serve candidates within 24 hrs.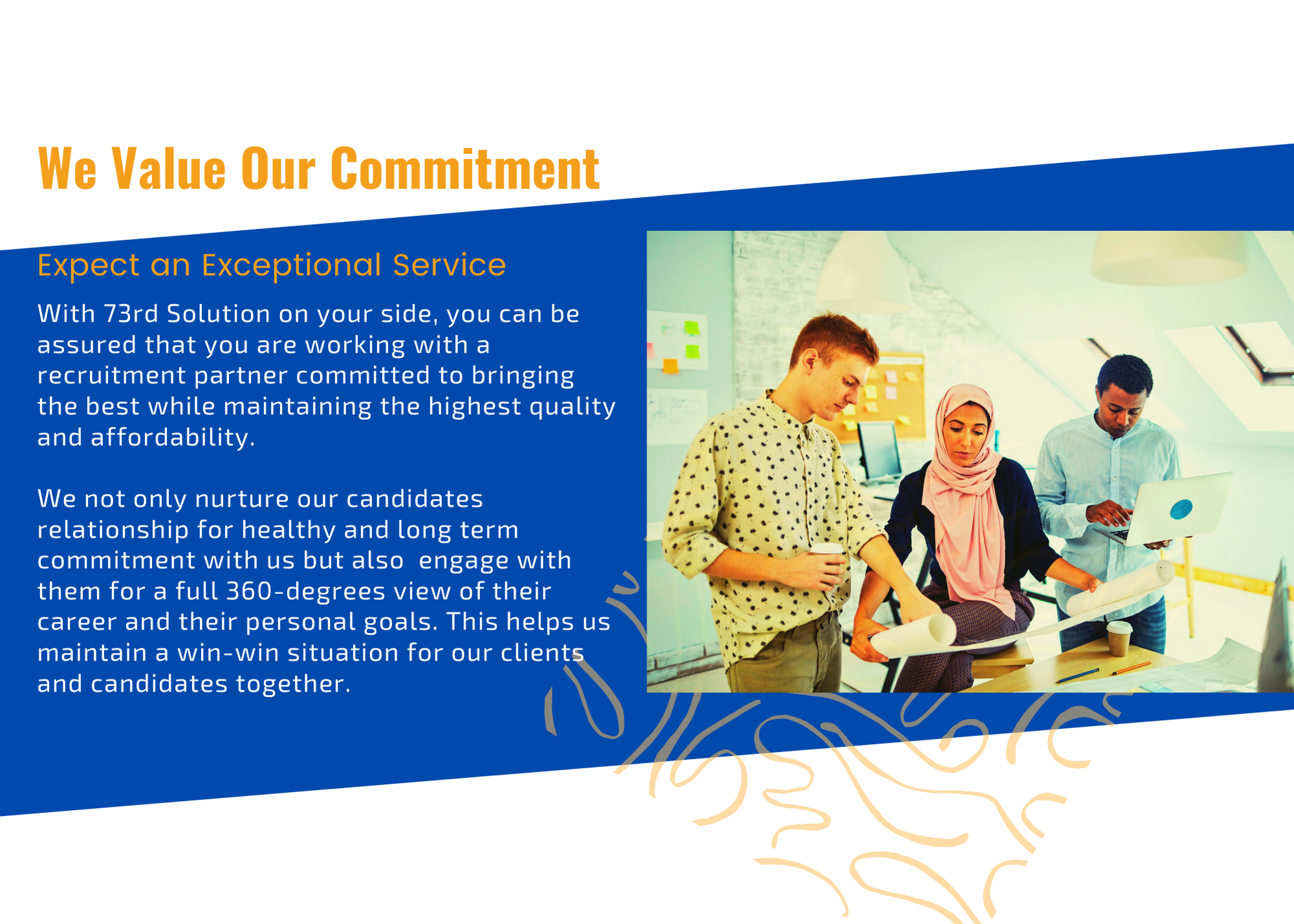 Why do you need a diverse workforce?
If your company wants to increase profitability by a good margin of 2.3 times, improve the current revenue model and bring a value proposition for your workforce, you need a diverse crowd. A diverse group brings a fresh barrage of creative ideas and perspectives, improves the overall scorecard with healthy employee engagement and improved performance for your company. Diverse groups help with better decision-making and an engaging environment. Diverse work culture also increases productivity among employees by manifolds. If this sounds interesting to you and you are waiting for diversification of your workforce and improving the results, please reach out to us, and we will be at your service.