A Right Implementation Partner can save millions of dollars… 
With many new market innovations in the last two decades, it's time for 'renovation'. Let us help renovate and re-engineer your legacy applications stack and environments or do a facelift using the new, more cost-efficient, productive, and latest off-the-shelf products and tools so you get the most out of your current IT infrastructure. 
Finding the right solution that will seamlessly integrate with your existing infrastructure is only the first step in the right direction. Equally important is the 'expertise and experience' required to take it to the user community and perform organizational rollout is the second and most crucial step in achieving the best ROI for the IT investment. We understand that most legacy applications contain many years of valuable and essential data and require the right strategy and proficiency to modernize it.
Invest in right Implementation Partner
Zero or minimal down time combined with customer centricity is the heart of implementation projects. It starts with understanding your requirements and your stakeholders and deploying best of the breed tools guided by best practices and ends with smooth deployment period!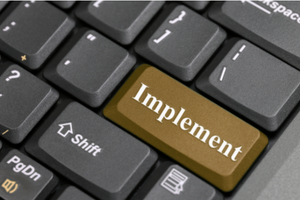 Know Who We Are
About our company
It's an approach that brings together the best of financial planning and the best of investment management.
A business strategy is the means by which it sets out to achieve desired ends. You have ideas, goals, and dreams. We have a culturally diverse, forward thinking team looking for talent like you.
Its an approach that the bring to gather the best financial planning top and the best investment management